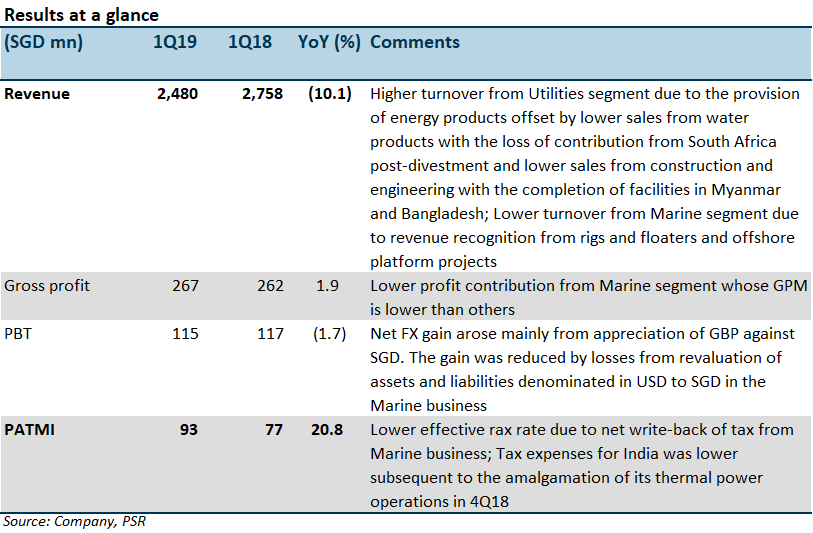 The Positives
+ SEIL Project 2 turned profitable amidst a high plant load factor (PLF). In 1Q19, SEIL Project 2 (formerly known as SGPL) reported S$2mn net profit with an 83% PLF. The improved performance was due mainly to the widened spark spread for the short-term contracted positions, see Figure 1. 1,070 MW of capacity is subject to spot tariff at the moment.
+ UK Power Reserve (UKPR) enjoyed seasonal benefits. In 1Q19, UKPR delivered S$18mn profit from operations due to the recognition of the triad payment offset by lower PFO from Teessides' operations due to shutdowns of the Wilton plants. However, it will not contribute a constant profit over each quarter or year owing to the fluctuation demand from the capacity market.
The Negatives
– Temporary shutdown of SEIL Project 1 translated into a net loss. In 1Q19, SEIL Project 1 had a net loss of S$11mn due mainly to 55 days of suspension of work, shown in Figure 2. However, the loss will be covered by insurance which is underway. The normalised quarterly net profit from Project 1 is around S$14mn to $15mn.
Figure 1: Widened spark spread in the region S1 in 1Q19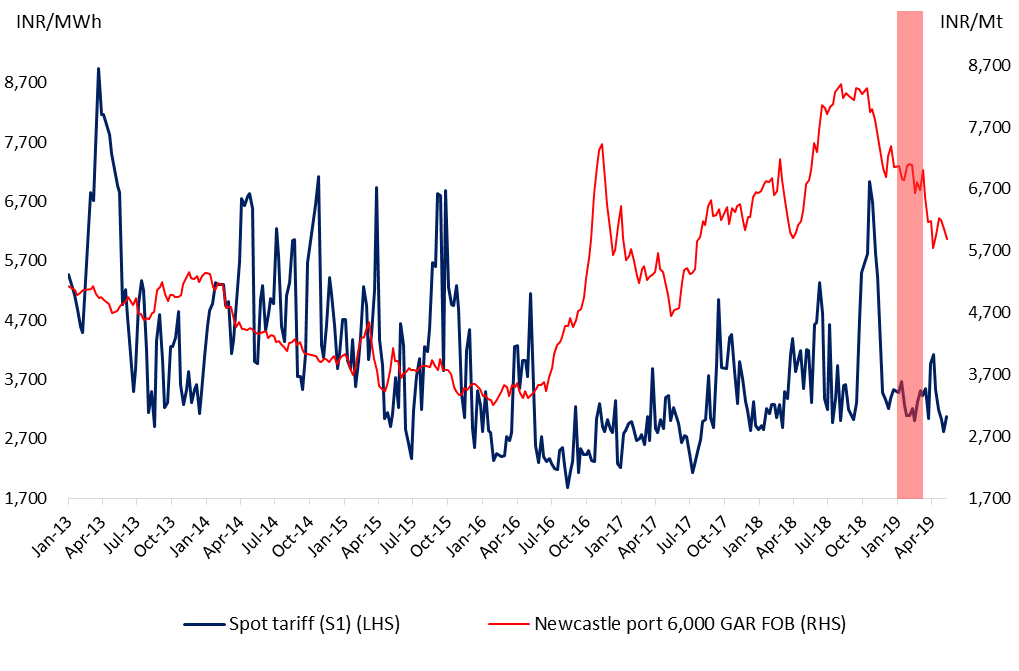 Source: Bloomberg, IEX, PSR
Figure 2: Improving overall performance in India in 1Q19

– Meagre contribution from Marine segment: Sembcorp Marine (SMM) reported a net profit of S$1.7mn in 1Q19. The net order book continues to decline (1Q19: S$5.8bn vs FY18: S$6.2bn). Increasing gearing and declining cash raise concerns.
Outlook
The catalyst for the further improvement of performance is the long-term PPA for 500 MW for SEIL Project 2. There are some uncertainties over the regulatory change of the UK power market resulting from Brexit. On the other hand, we do not expect a turnaround from SMM in the near term, so it dims the healthy growth outlook of the group.
Maintain BUY with an unchanged target price of S$3.75
After incorporating the target price of S$1.76 for SMM, based on sum-of-the-parts method, we maintain our call to BUY with an unchanged target price of S$3.75.
Source: Phillip Capital Research - 17 May 2019