1st October, 2023, 11:51 PM
Sept is over! Time to wake up? As repeated many times, Sept is seasonally weaker and we saw US market pulling back about 6-7%. No real surprises there with many issues coming up like Fed holding rates for longer, inflation creeping up and an impending govt shutdown. The CNN Greed & Fear Index is now very near the extreme fear side. Do you smell an opportunity?? Or are you as fearful as everyone?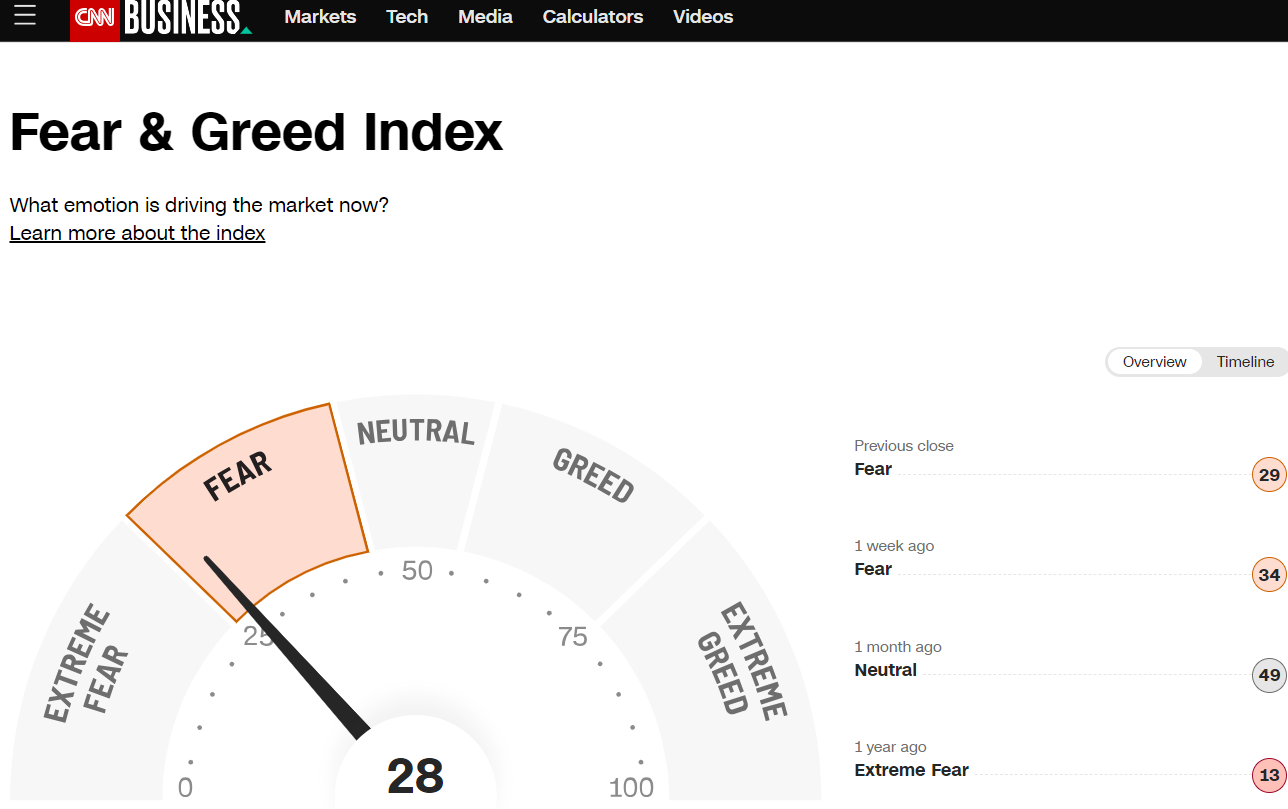 Source: CNN Greed & Fear Index
This week, the Hong Kong market will be closed on Monday and China market will be closed for the whole week due to China's golden week.
STI
The Straits Times Index showed sign of resilience as it bounced off the 3180 support. It it currently resisted by the 20ema of around 3220. As the last quarter begins , we could see funds reshuffling their holding and could see our market being supported and moving up. As Hong Kong is closed on monday, we may see a slower start to the week and a challenge to 3250 is possible. Looking at banks to lend support to our STI.
HSI

The Hong Kong market will be closed on Monday and will resume trading on Tuesday. The Hang Seng Index has been defending the 17500 level for the past week and have shown a positive sign with a bullish candle on Friday. It went up over 2.50% which is encouraging but stopped at the 20ema. For this week, we could see the hang seng index overcoming this resistance to bring it to 18522. It has tested the 20 ema three times and could hover for awhile before a final break! Keep a close eye on it. The trend could be turning.
Head over to our facebook page to find out more about what to expect for the US markets.
Yours
Humbly
Kelwin
The post The Week Ahead Oct 2023 - [STI, HSI, NASDAQ & S&P] appeared first on Singaporehumblestock.