15th January, 2023, 9:58 PM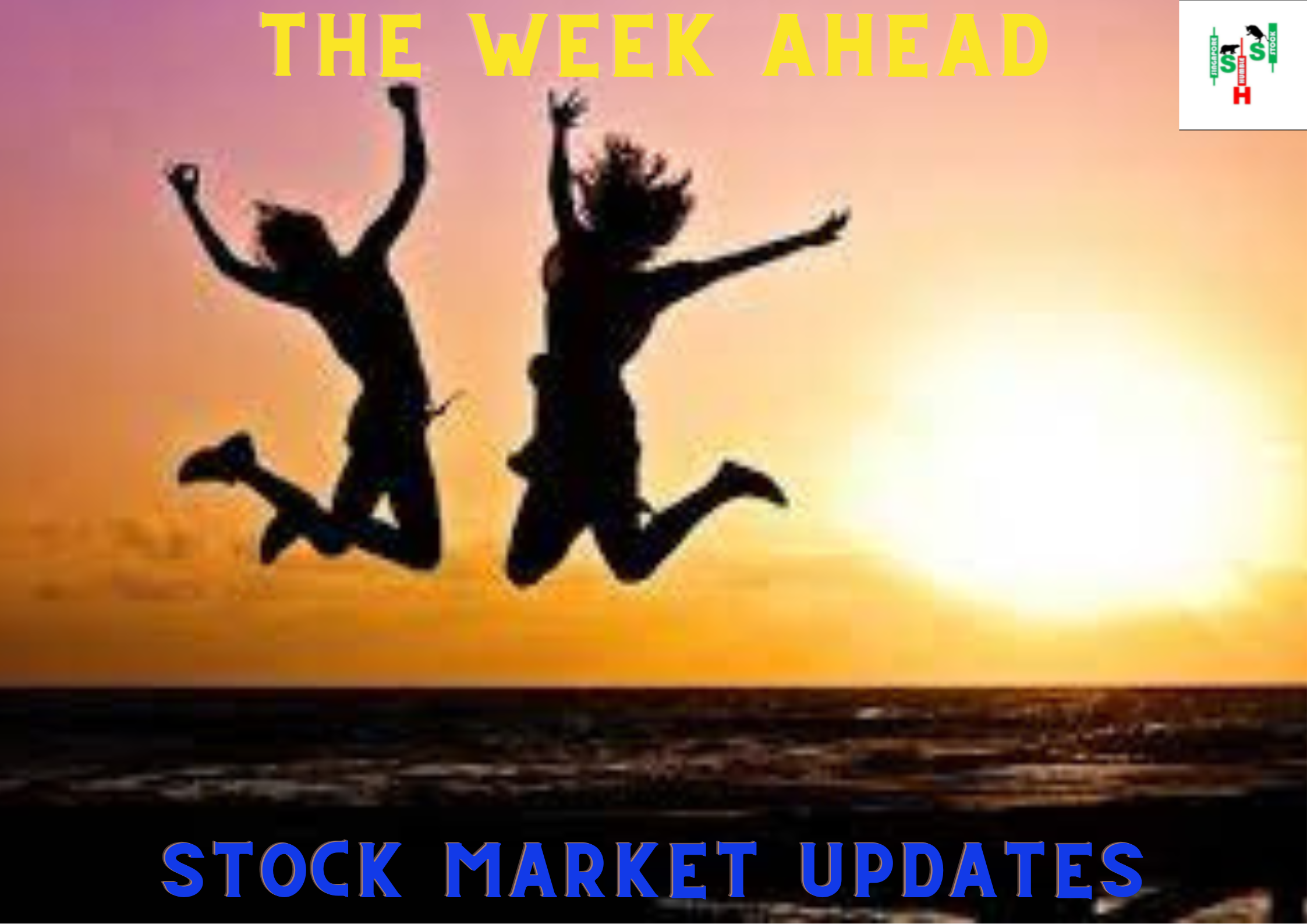 Another good week for the markets as CPI came in line and markets generally took it well. US and HK markets ended up for the week while our STI covered the gap as mentioned before having some pullback. Reporting season has started in the US with major banks kicking it off. More companies will be reporting and markets will look at major tech, banks to gauge the strength of the economy. Very exciting developments in the US as S&P500 closes above the 200ema!
Do take a look at the earnings calendar https://www.investing.com/earnings-calendar/ to ensure when your favourite companies will be reporting.
Its a week before Chinese New Year so we might see markets slowing down especially HK/China as they will be going for a longer break after this.
STI

As shared last week, STI has hit our upside resistance of 3336 covering the gap and pulling back after. STI might go for a re-test of that resistance level. Our STI so far is in a wider sideway consolidation after a good run last year. And only with breaking of 3336 then we might see STI moving towards the 3450 mark. Watch for the re-test first.
HSI

HSI pulled back to the 5ema and went back up as expected! For such a powerful uptrend which we mentioned, the 5ema will be the first support and guide. So far, the HSI hasn't closed below the 5ema which indicates the strength of the index. We might see HSI testing the 22106 upside resistance in the coming week before any pulback! What a crazy ride for the HSI!
You don't want to miss our take on S&P500 and Nasdaq 100.
So head over to our Facbook page for a read
Yours
Humbly
Kelwin& Roy
The post The Week Ahead Jan 2023 - [STI, HSI, NASDAQ & S&P] appeared first on Singaporehumblestock.