8th January, 2023, 9:31 PM
A very good day to all! And happy new year to our readers. The week ended up and this is an interesting read with regards to an UP week for the start of the year which we might see an up month and even an up year. DO take it with a pinch of salt.
https://www.forbes.com/sites/simonmoore/2023/01/03/how-to-assess-the-stock-market-january-effect-and-january-barometer-for-2023/?sh=63dfa1e4de62
Markets ended up despite the job data coming slightly above expectation and wages grew slower than expected. Markets were hopefully that Fed might change their stance with inflation numbers starting to tame off. This is a good sign as it can be seen that bad news is being absorbed. So in the near term, we might see more upside.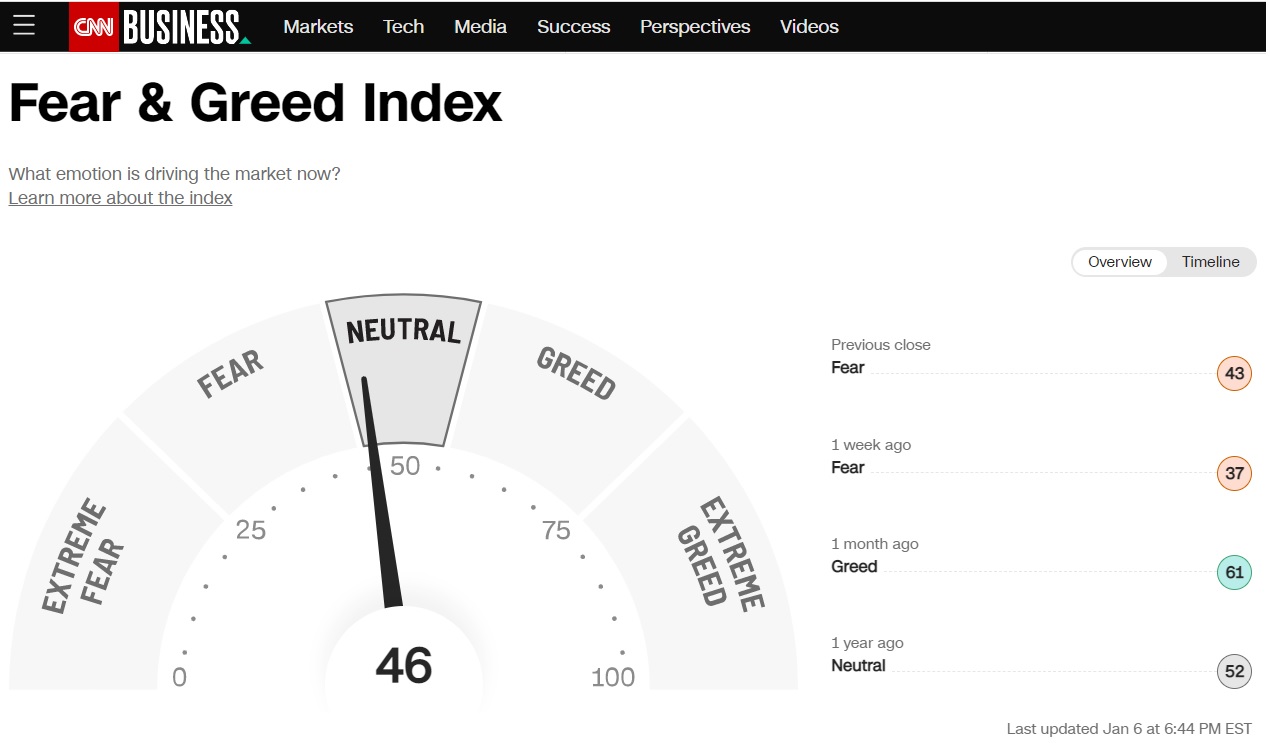 Greed and Fear index by cnn is also showing around netural.
HSI

You can just sense the excitement and the bullishness from our post! With Hong Kong/China opening up fully, this sets the tone for further rally and with every pullback comes an opportunity to enter . For a strong uptrend, first support would be at the 5ema (20600) then the 10ema of around 20500 and near the uptrend line. Ideal case would be 20k and that's why bargain hunters would be out! Maintain bullishness in HK.
STI
Our dear STI actually outperformed the markets ending 2022 UP 5% while major markets like HSI and S&P500 all down over 20%.
So what will happen to our STI next week? With a positive close on Wall Street, we might see it move higher to cover the potential gap last May which could take us to around 3340! It is currently at the 5ema support and our banks are showing some bullish momentum which could help push the STI up.
You don't want to miss our take on S&P500 and Nasdaq 100.
So head over to our Facbook page for a read
Yours
Humbly
Kelwin& Roy
The post The Week Ahead Jan 2023 - [STI, HSI, NASDAQ & S&P] appeared first on Singaporehumblestock.