6th November, 2022, 10:21 PM
The S&P500 ended positive for the month of Oct while also going through one of the most volatile month of the year. We are just less than 2 months to the end of the year and we hope that you all have been turning positive in your trading too. The recent rebound has helped quite a bit of your stock picking with some stocks rising over 15%!
The week was a busy one as we saw Fed raising hike but what's more important was Fed's forward statement and where they think interest rate will move up to. Also, on China front, we have seen a monster rally over the past week as rumors about opening up for China sparked a huge rebound. No smoke without fire?? But don't be too carried away with this rally yet. HSI has hit our 16,350 target and retraced. Will share more in the later part.
Mid-term elections is on 8 November which might cause some short term volatility. Read on as we share more on the markets.
S&P 500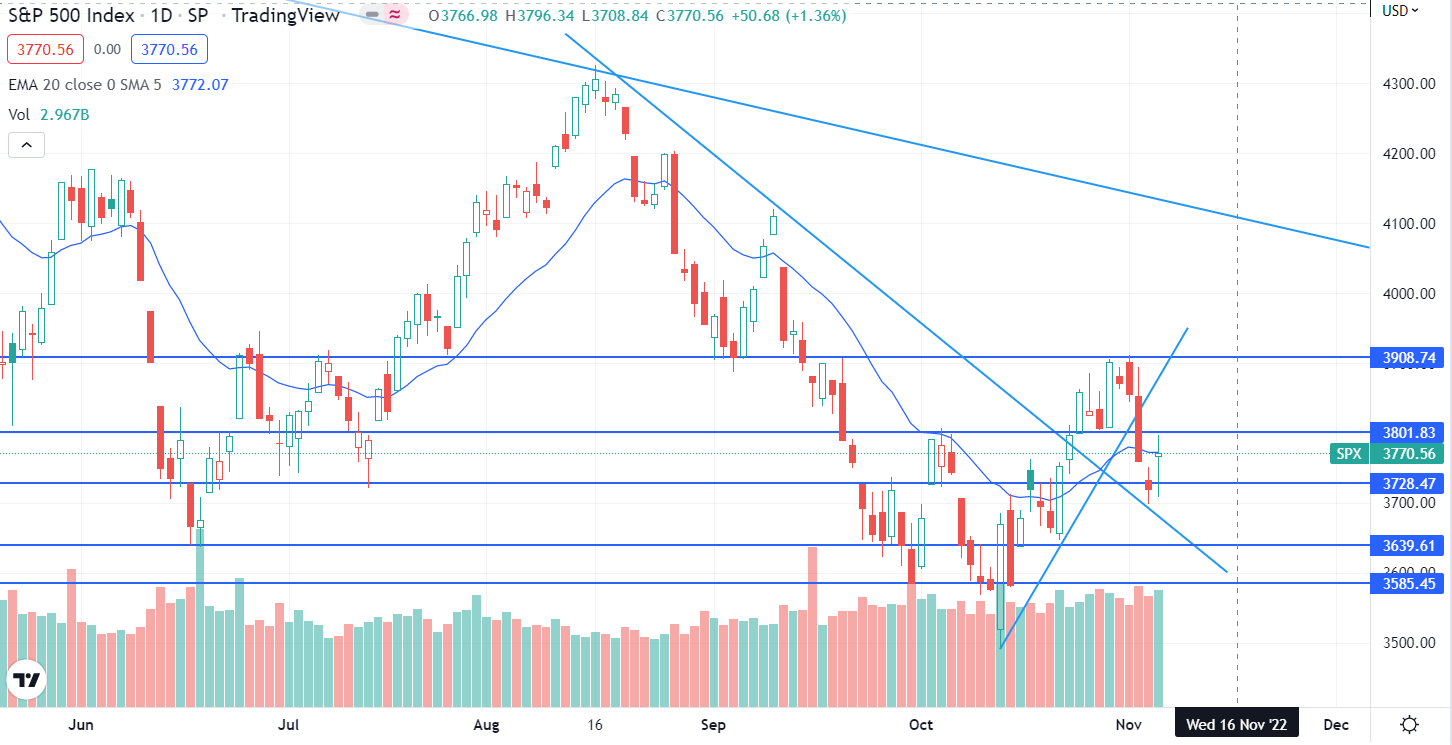 Mid-term elections on 8th Nov will probably set the tone for the US markets as focus shift to the mid-term for next week. Expecting volatility once again and an upside target of 3900 to be tested soon. S&P 500 closed at the 20ema and we are looking at it to close above that and re-test the resistance of 3900. Nov is also a seasonally higher month so fingers crossed, we might get another good month.
Nasdaq 100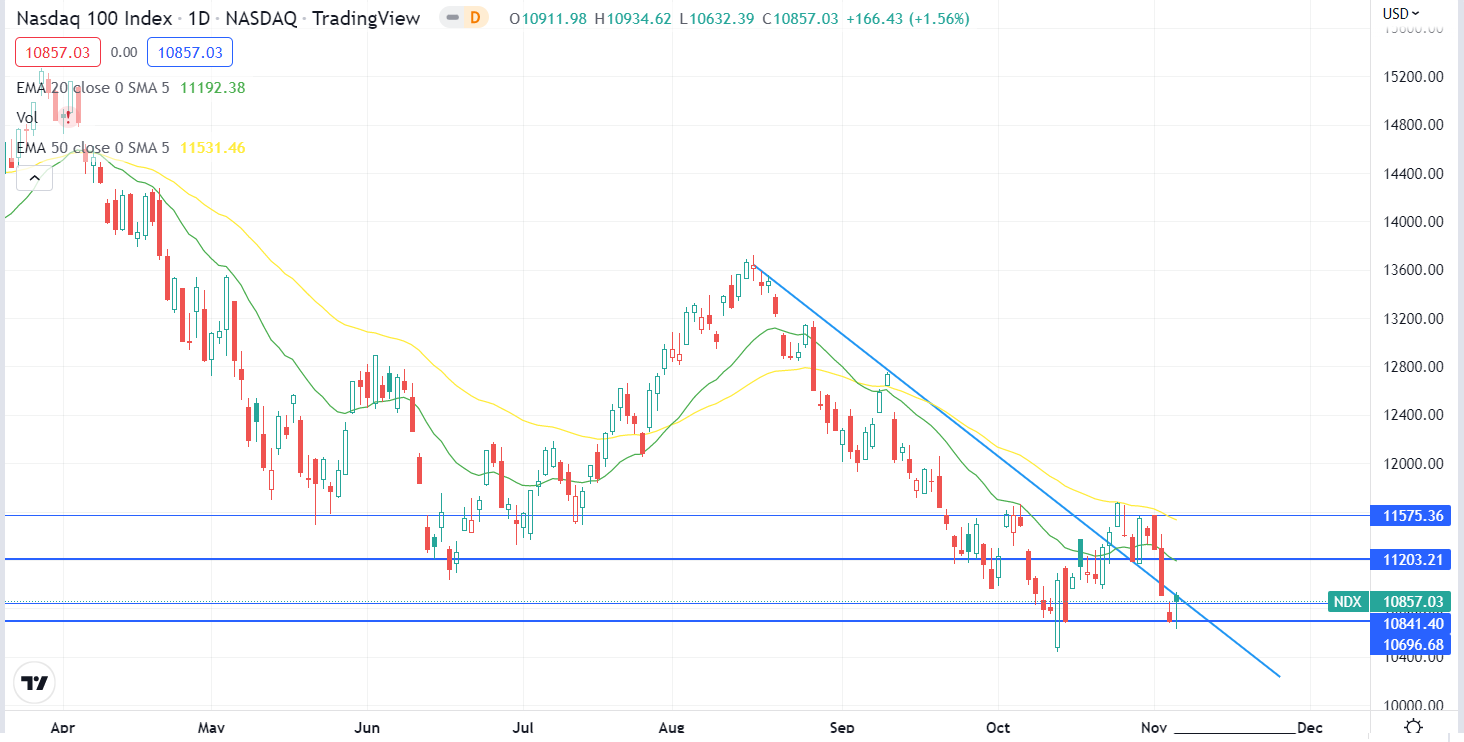 Nasdaq 100 the weaker of the US indices as it has more tech companies which is more pegged to interest rates movement. It found strength on Friday night bouncing off its 10841 support and closing around the downtrend line resistance. For this week, we're looking for a break of that downtrend line and a test of that 20ema resistance (11203). We can see that this resistance is acting as a strong resistance so far and price seems to hover around there. Once there it is advisable to take profits and then see how the markets reacts from there. The next resistance is at the 50ema at 11531.
STI

YES! STI moved up to our target of 3124 due to the banks and a rebound of our blue chips. Stocks like Sembcorp Industries, SIA, Wilmar all lent a hand helping our index advance. For this week, global events will probably influence our STI, mid-term election and China's news of reopening might shape our STI. For now current resistance at 3124 area, with near term target at 3160. Banks will continue to lend support but should DBS close below the 5ema our index might start pulling back. A pullback to 3031 is healthy.
HSI
Saving the best for last! HAHA! HSI saw a surge of over 9% for the week with rumors about China re-opening. Traders started to pile in and shortist furiously covering shorts as the upswing in HSI was just too fierce. As the week progressed, we saw strength in HSI and issued an alert to our clients informing them of the bullishness in the index. Our second target of 16350 was hit and just nice it started to retrace. It closed at the 20ema and we got to watch this closely. As rumors about opening up caused the hang seng index to fly, a meeting on saturday quashes market rumors with China vowing to stick with the their Covid zero policy. This could give the index a short term blow and we might see weakness coming in once again. BUT, its not the end yet as the volume for this week was significantly higher and we would be observing very closely how the market reacts to this before determining our next move! So stay tune. Bargain hunters stay alert!
Feel Free to drop us a message if you want to know more.
Yours
Humbly
Kelwin& Roy
The post The Week Ahead Nov 2022 - [STI, HSI, NASDAQ & S&P] appeared first on Singaporehumblestock.