CEO Morning Brief

Author: edgeinvest | Latest post: Tue, 10 Jan 2023, 11:54 AM

TheEdge CEO Morning Brief
Author: edgeinvest
| Publish date: Tue, 10 Jan 2023, 11:54 AM

---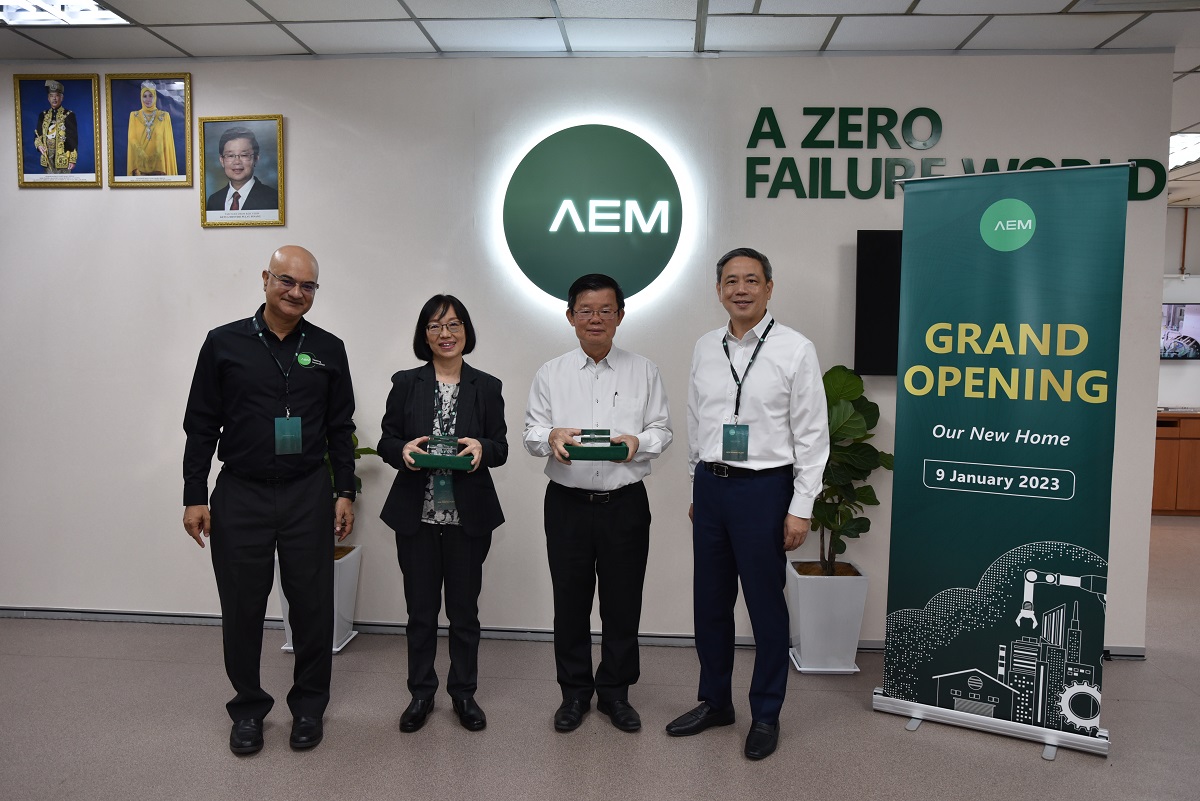 From left: AEM CEO Chandran Nair, Malaysian Investment Development Authority deputy CEO of investment development Lim Bee Vian, Penang Chief Minister Chow Kon Yeow and AEM non-executive chairman Loke Wai San
BUTTERWORTH (Jan 9): Singapore-based AEM Holdings Ltd, a semiconductor test solutions provider, has opened its new RM65 million manufacturing plant in Penang.
AEM Microtronics (M) Sdn Bhd chief executive officer Chandran Nair said the manufacturing plant, spanning 365,000 square feet (sq ft) located at the Prai Industrial Park, includes an assembly area, a quality assurance section, warehouse and a research and development lab.
"Previously, we had a 30,000 sq ft plant in Bayan Lepas, which was good for the time, and now we are on a much larger scale. Thus, we decided to expand our plant by moving to Prai.
"This new plant will enable AEM to tap into the region's growth opportunities while connecting with existing and potential customers," he told the reporters at the plant's opening ceremony officiated by Penang chief minister Chow Kon Yeow here, on Monday (Jan 9).
Chandran said the facility would create more than 200 job opportunities in various fields such as engineering, supply chain and more.
"This site is going to be the centre of priority for a large part of our engineering and manufacturing facility in addition to the warehouse and so on.
"Regarding our future plans for this plant, we will look into the capability and capacity of the business here. We will consider expanding the plant after three years," he said.
Meanwhile, Chow said that with half a century of industrialisation in its DNA, Penang has navigated through numerous up and down cycles, emerging stronger each time.
"Experiencing an upward trend in its exports, Penang contributed an average of 29% of Malaysia's exports and 58% of the nation's trade surplus over the past five years.
"2022 was undoubtedly a record-breaking year for Penang as we achieved RM414 billion in exports from January to November 2022, 17% higher than our all-time-high annual export of RM354 billion in 2021," he said.
In terms of investments, Chow said Penang was among the country's top contributors, garnering RM9.2 billion in approved manufacturing investments from January to September 2022.
"As for the investments in the machinery and equipment sub-industry, the state recorded total approved investments of RM7.3 billion from January to September 2022, representing 57% of the country's total," he added.
Author: edgeinvest
| Publish date: Wed, 4 Jan 2023, 10:19 AM

---
(Jan 3): Singapore's home prices grew at a slower pace in the fourth quarter, as buyers were pinched by surging borrowing costs.
Prices climbed 0.2% according to flash estimates released by the Urban Redevelopment Authority on Tuesday (Jan 3). That's the lowest quarterly increase for 2022.
Tight supply dented home sales, which fell to the lowest in eight years in November. Despite the slowdown in growth, Singapore's housing sector remains bullish. A shortage in supply and an influx of wealth have pushed up prices in the city state competing to become Asia's leading financial hub.
"Strong employment sustains sellers' pricing power, and they may not be inclined to lower prices too excessively," said Christine Sun, the senior vice-president of research and analytics at OrangeTee & Tie, adding that demand remains strong and prices are likely to go up next year.
Home prices are projected to climb 5% to 8% in 2023, Sun said, adding that the supply of houses will ramp up in 2023. The country's private rents are also expected to increase, albeit at a slower pace.
Borrowing costs in Singapore have surged, as the US Federal Reserve and other central banks hike rates to curb inflation. Singapore's three major banks raised their fixed home loan interest rates in November.
The three-month compound average Singapore overnight rate — used by banks to set interest rates for mortgages — has jumped to about 3% from 0.2% a year prior.
Author: edgeinvest
| Publish date: Thu, 29 Dec 2022, 8:58 AM

---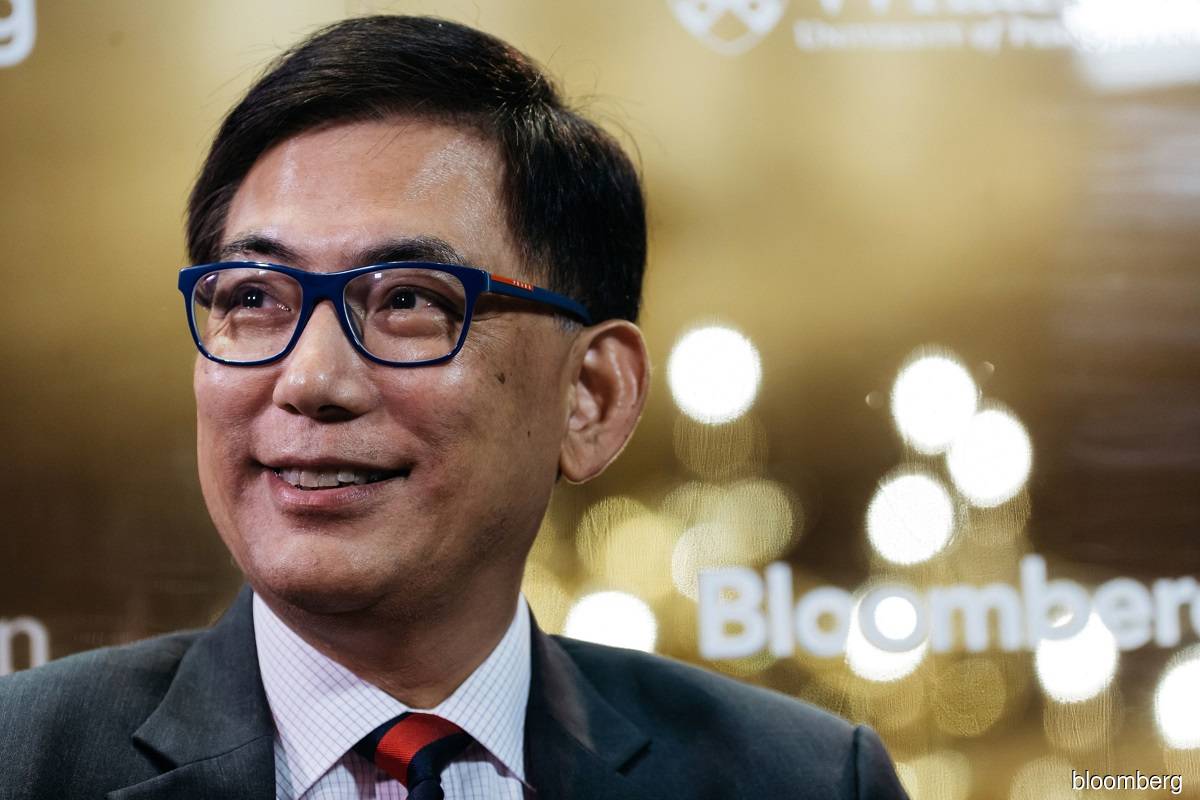 Link Real Estate Investment Trust chief executive officer George Hongchoy
SINGAPORE (Dec 28): Link Real Estate Investment Trust (REIT) is buying a portfolio of Singapore shopping malls for S$2.16 billion (RM7.09 billion) from Mercatus Co-operative in its first foray into the city-state, it said on Wednesday.
The deal is for the acquisition of suburban retail assets Jurong Point and Swing By @ Thomson Plaza, along with a 10-year asset and property management service agreement for a third suburban mall, AMK Hub, which will remain under the ownership of Mercatus, Link REIT said in a stock exchange filing.
"This transaction allows us to build a dedicated team in Singapore and provides a base for Link to expand further into other asset classes and strategies in Asia Pacific," Link chief executive officer George Hongchoy said in a statement.
Link said it will fully fund the purchase through cash and debt, adding that it is in active discussions with investors and open to bringing in capital partners.
The announcement by Asia's biggest REIT confirms a Reuters report in November that cited sources saying Link REIT was the front runner to buy the assets from Mercatus, a unit of Singapore shopping mall owner NTUC Enterprise Co-operative, in what would be Southeast Asia's biggest real estate transaction of 2022.
The assets, described by analysts as a prized retail portfolio, were first offered about seven months ago.
On completion of the deal, Link REIT will be among the top 10 retail asset owners in Singapore, it said, adding that the transaction is expected to complete on March 31.
DBS bank was Link REIT's financial adviser on the deal.
Link REIT, which has a market value of US$15.3 billion (RM67.66 billion), has been on the prowl for assets in Singapore and other countries to diversify its portfolio.
The Hong Kong-listed REIT owns and manages assets including retail properties, car parks, and offices. Nearly three quarters of its portfolio is in Hong Kong, but it has expanded into mainland China, Australia, and Britain.
Author: edgeinvest
| Publish date: Thu, 22 Dec 2022, 10:08 AM

---
(Dec 21): Premiums for the right to buy a large car in Singapore rose to S$108,006 (US$79,993) in the year's last round of bidding, short of the record set in November.
The so-called certificates of entitlements or COEs for the larger and more power cars in category B soared in 2022, as authorities limited the quota of cars in the land-strapped city state and Singapore's wealthy drove up their bids.
Bids for all other categories fell in the last round of bidding to close out the year.
Open category COEs, which can be used for any vehicle type but end up being used mainly for large cars, fell to S$109,600. Record was established on Nov 9 at S$116,577.
For Category A cars, or those 1,600cc and below with horsepower not exceeding 130 bhp, and the new 110kw power categorization for electric vehicles, premiums fell to S$88,007.
Premiums for larger and more powerful cars in Category B increased to S$108,006. Record established on Nov 9 at S$115,388.
Author: edgeinvest
| Publish date: Thu, 1 Dec 2022, 10:06 AM

---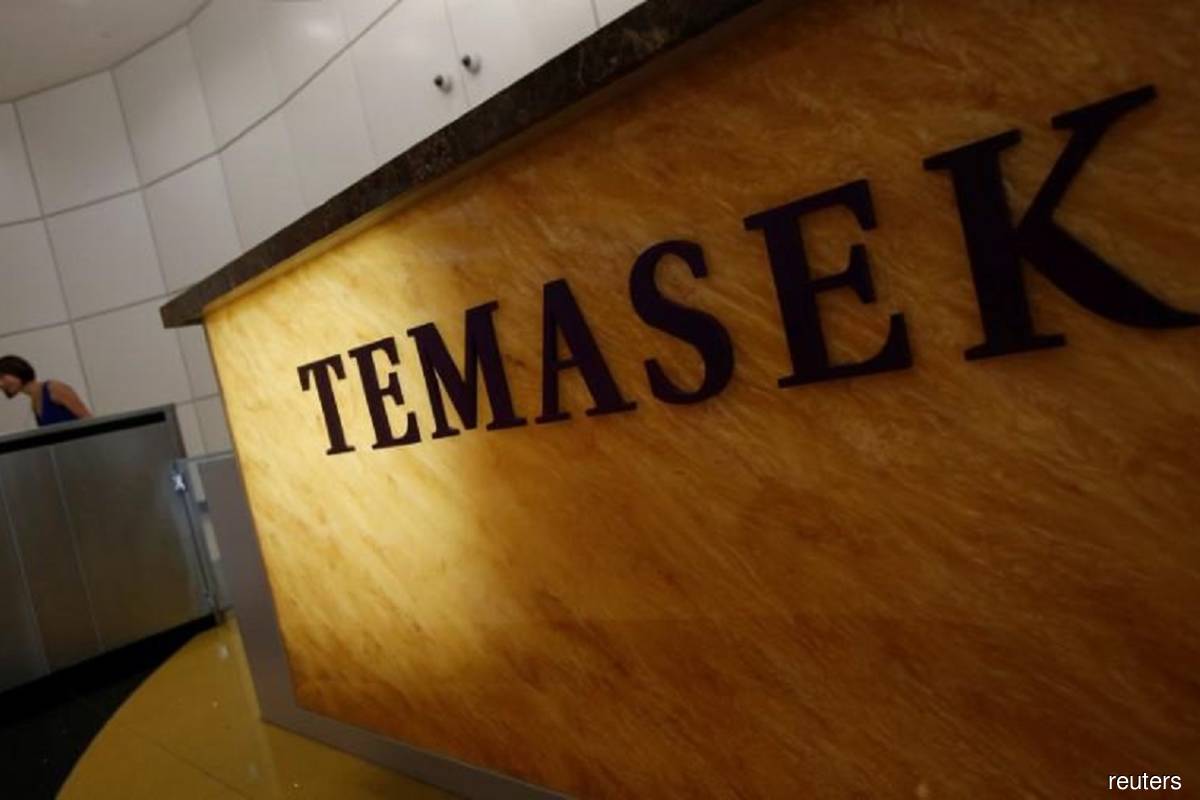 Singapore's Temasek reviews US$275m FTX-related loss
SINGAPORE (Nov 30): Singapore's Deputy Prime Minister Lawrence Wong said on Wednesday that Temasek Holdings has initiated an internal review of its investment in the now-bankrupt FTX crypto exchange.
Temasek had invested about US$275 million in FTX, which it said it has decided to write down after the spectacular collapse of the exchange.
The loss was "disappointing" and had caused reputational damage to Temasek, Wong said in parliament.
"The fact that other leading global institutional investors like BlackRock and Sequoia Capital also invested in FTX does not mitigate this," he said.
Wong, who is also finance minister, said the loss does not not mean Temasek's governance system was not working and "no amount of due diligence and monitoring can eliminate the risks altogether".
Temasek has said its cost of investment in FTX was 0.09% of its net portfolio value of S$403 billion (US$293.97 billion) as of March 31, 2022, and it currently had no direct exposure in cryptocurrencies.
Author: edgeinvest
| Publish date: Fri, 25 Nov 2022, 9:11 AM

---
(Nov 24): Singapore's police force said it's investigating Hodlnaut Pte and its directors for potential cheating and fraud offences, adding to the legal perils faced by the beleaguered cryptocurrency lender.
The probe began Wednesday following multiple reports alleging "false representations relating to the company's exposure to a certain digital token," the police said in a statement.
Hodlnaut, which halted withdrawals in August and was granted protection from creditors, didn't immediately reply to requests for comment. The court-appointed interim judicial managers for Hodlnaut declined to comment.
The firm is one of a number of crypto lenders hurt by a near-70% drop in tokens over the past year and the implosion of the TerraUSD stablecoin project. Hodlnaut has previously said there are "pending proceedings" with the police.
An interim judicial managers' report last month found that the firm had downplayed its exposure to the collapsed Terra digital-token ecosystem. Yet it suffered a near-US$190 million loss from the wipeout.
Singapore has tightened up rules around retail crypto investment to shield individuals from the risks associated with a volatile sector.